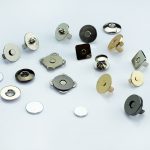 According to the
CDC
, in the United States,
61 million adults
live with a disability and
3.6 percent
of people have a self-care disability with difficulty dressing or bathing. Many companies are selling adaptive clothing that help people with disabilities get dressed more easily. In adaptive clothing, magnets replace buttons, zippers, and laces. From adaptive clothing, shoes, and accessories, magnets have transformed the way people with disabilities dress and express themselves— without limitation. To see how adaptive clothing has empowered people with disabilities, click
here
.
Continue reading →