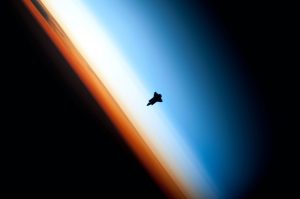 In our
last blog post
, we talked about how the Earth's magnetic field is dented — remember, we're safe from any effects this dent has on the ground! — and how the magnetic field has reversed… hundreds of times! Again, the magnetic field reversing may seem alarming — many 'doomsday' theories come from the fear of pole reversal — but, rest assured,
it doesn't signify the end of the world
. Now, we have two more magnetic phenomena to share — geodynamo paradox and geomagnetic jerks! 
Continue reading →