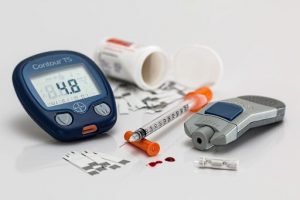 If you're an at-home caregiver, you likely have to organize a lot of medical supplies. Doing so can become a job in and of itself. Not only do you need to stay well-stocked, but you need backup equipment and backups for your backups. For some people, access to medical supplies can be a matter of life and death.
Whether you're looking to upgrade your organizational system or you're just starting out, there are ways to implement magnets as a tool to organize medical supplies.
Magnets to hold your supply sheet
If your primary care physician (PCP) hasn't given you a supply sheet, request one from the customer service department. Having this can help you know when you need to order more of a specific item. You can use plastic coated magnets to hold the supply sheet up on the refrigerator. Magnetic pins like the solid black neodymium pin are particularly easy to handle and move around. 
Magnetic containers inside a medicine cabinet
If you have a metal medicine cabinet, which is fairly common, then you have a lot of opportunities to take advantage of magnets. Use an adhesive-backed magnet on the back of small plastic or tupperware containers of any shape. These containers are perfect for storing things like gauze, band-aids, q-tips, or diabetic supplies. 
For 6.1 pound pull force, try this ½" x ⅛" adhesive backed disc magnet. For something even smaller, go for the ¼" x ⅛" adhesive backed disc magnet. If you're trying to adhere something with more length, use the 2" x ¼" x 1/16" adhesive backed block. 
Magnetic containers on a metal board
If you don't have a metal medicine cabinet, or you want to create a medical supply station for someone else — perhaps in the kitchen or in the bedroom of the person being cared for — use a metal board; they're available online in various sizes. Now, in addition to using the adhesive-backed magnets listed above, you could also use swivel hook magnets to hold certain types of containers like cotton-lined storage baskets. 
Apex Magnets for Medical Supplies
Caregivers, we applaud you for all that you do. We hope our magnets can help you do what you do more efficiently, giving you more moments of reflection and self-care that you deserve. If you want to discuss other ways to use magnets in your daily routine, contact or call us anytime at 1-304-257-1193.