It's that time of year again. The kiddos are headed back to school and teachers are getting their classrooms student-ready. For teachers that have to put up and take down the decorations each year, magnets can be an easy-to-use solution. You can use magnets to hold up decorations and other classroom items and easily move or take them down at the end of the school year without leaving behind any holes or other damage.
Here are some ways to use magnets for your back to school needs:
You can ring in the new school year by having students mark where they traveled to this summer on a magnetic map. By using pin magnets, you can remove the pins later and double the map for use in a geography or history lesson.
[caption id="attachment_943" align="alignnone" width="300"]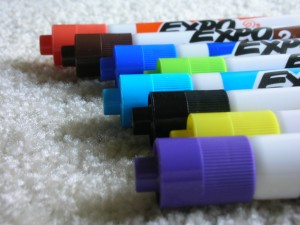 Photo
by
upsidedownsphere
[/caption]
Keep track of dry erase markers by attaching a magnet to them, so they will stick to a magnetic whiteboard. If your white board isn't magnetic, simply hang a magnetic strip beside the board and place markers there.
Paint a cookie sheet and use it as a magnetic memo board. You can hold bathroom or hall passes and keep track of where students are with some magnets and tape.
[caption id="attachment_944" align="alignnone" width="300"]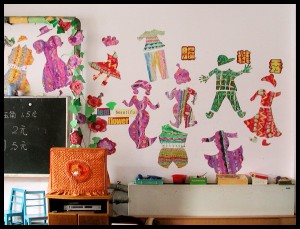 Photo
by
Kim Rodriguez
[/caption]
Hang up classroom artwork and other projects with magnets and a magnetic board. It will be easy to take down at the end of the year and move around as more work accrues.
How are you using magnets in the classroom? We love to hear about how others are using magnets to solve problems, teach, or create. Feel free to share your magnet projects with us in the comments or on our Facebook page!