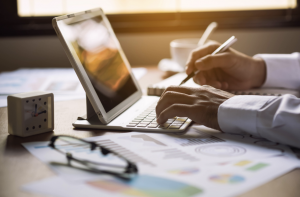 Summer is right around the corner! A change of season is the perfect time to think about how you can make your business more efficient and organized. Believe it or not, one way you can do this is by implementing magnets! In fact, there are multiple ways you can use magnets in your business — some that you wouldn't even expect. Read on to learn about five magnets your business needs this summer and how they can help your business. 
Adhesive Magnets 
Are you looking to make your business more organized? You can use adhesive magnets to hang signage up on a wall without the hassle of hammers and nails. The perks of adhesive magnets are that you can easily move signage around in your warehouse or office space because it is not nailed into the wall. For instance, if you make changes in your warehouse or factory, whether it be where materials are stored or where a particular process is completed, you can easily move signage hassle-free! Additionally, when you purchase adhesive magnets with Apex Magnets, we can hang graphics onto the sticky side of an adhesive-backed magnetic sign with our quality 3M adhesive glue. We offer adhesive disc and block neodymium magnets — click here to purchase today. 
Carabiner Hook Magnets 
When most people think about carabiners, they typically think of rope-intensive adventure sports like rock climbing; however, carabiner magnets can also be used more practically in a variety of businesses including restaurants, construction, and window washing. In restaurants, magnetic carabiner hooks provide a safe and convenient way to hang ladles, spoons, and spatulas vertically or horizontally without taking up the necessary space. In construction and window washing, carabiner hook magnets can be used to lower a construction platform more safely as these hooks have a stronger pull force. As you can see, carabiner hook magnets have many useful applications — they also offer an excellent addition to any warehouse, household, or office to store tools and equipment as well as hang items. Get 10 sets of carabiner hook magnets for $15.54 here. 
Block Magnets
Did you know that block magnets are one of the most popular types of magnets because of their strength and versatility? Block magnets are similar to disc magnets in terms of thickness, but they have more surface area resulting in a strong magnetic pull. At Apex Magnets, we offer neodymium block magnets with pull forces ranging between 0.6 pounds to roughly 1,082 pounds that can be implemented in your business. In particular, block magnets are an easy way to add an extra level of organization. You can use block magnets to create a magnetic rack to display or store anything from tools to kitchen utensils to a junk drawer. Also, you can use block magnets as magnetic latches to prevent desk cabinets from opening on their own. Click here to learn how to make a magnetic latch for your desk. 
Metric Magnets 
At Apex Magnets, our goal is to simplify the process of purchasing magnets to allow for easy business applications. One way we do this is by offering magnets in metric sizes and inch measurements. With 96% of the population using the metric system and all countries using it for scientific use, we offer a wide range of magnets in metric sizes and inch measurements to make conducting business easier. Your business can purchase disc, sphere, block, countersunk, and more! Not only are metric magnets easy to use, but they also allow you to maintain consistency when working with clients. For instance, if you are working on a project overseas, you can use metric magnets to make conducting business easier as both companies are on the same page. With international business growing, you may want to consider switching to metric magnets to improve efficiency. Click here to purchase today. 
Countersunk Magnets
Countersunk, also known as countersink magnets, look like washers with a raised surface and hole in the center. The wedge and the hole allow the magnet to be anchored in place with a single screw. You can screw, nail, or bolt magnets to different surfaces. Some business applications of countersunk magnets include holding furniture or equipment in place on the floor, keeping doors open, keeping artwork or signs attached to walls, and holding up objects in a workshop or factory. Additionally, installing countersunk magnets is quite simple. All you have to do is insert a screw through the hole in the countersunk magnet, drilling it shut with the top of the countersunk so there's no chance of the magnet shifting or snagging onto anything. To purchase countersunk magnets for your business, click here. 
Purchase Your Magnets with Apex Magnets! 
At Apex Magnets, we sell a wide range of strong magnets that can help improve your business. We offer custom magnets that allow you to tailor the size and shape of your magnet to your specific business needs — just fill out our custom magnet request form and we will give you a quote for FREE! 
Don't hesitate to contact us at 1.304.257.1193 or send us a message. We're available to discuss what your business goals are and we can offer magnet recommendations on how to achieve your goals with magnets.