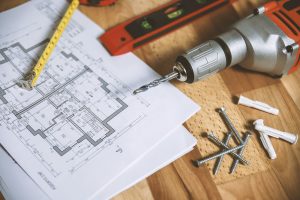 Whether you're looking for the perfect last-minute Christmas gift for dad or getting a head start on his birthday present, give the gift that keeps on giving with a DIY magnetic cuff! If you've ever been within earshot of your dad while he's working on a project involving nails or screws, like that one time he was patching the hole in the roof, you know he would love this MacGyver-inspired accessory! 
Say goodbye to the days of lugging heavy tool belts up a ladder, stuffing sharp objects in your pockets, or making ninety-nine trips to the garage for more supplies with about ten minutes and a few simple household supplies. 
You'll Need:
Old belt (canvas belts work great)

Neodymium disc magnets (we recommend

12mm x 2mm magnets

)

Needle and heavy-duty thread or a sewing machine (if available)

Scissors

Hot glue gun

Small piece of fabric
Instructions:
Begin by cutting your belt to size at each end, leaving the clasp of the belt and the hooks intact. You will want to leave at least 2-3 hooks to allow the cuff to be easily tightened or loosened.

Attach the two pieces of the belt using an extra strip of the leftover material. You may attach by hand sewing the strip or using a sewing machine.

Glue your magnets onto the back of your belt in between the eyelets and the buckle.

Cover your magnets with a thin strip of fabric and secure the fabric with a small amount of hot glue. 
Unlock Creativity With The Power of Magnets
From creative crafts that the whole family will love to DIY solutions that will keep your home clutter-free, APEX has all of the tools you need in one place to simplify your life! Can't find what you need on our website? Contact us to explore our custom solutions for almost any project you can dream of. And remember to check back weekly for the latest fun and functional magnetic creations on our blog.