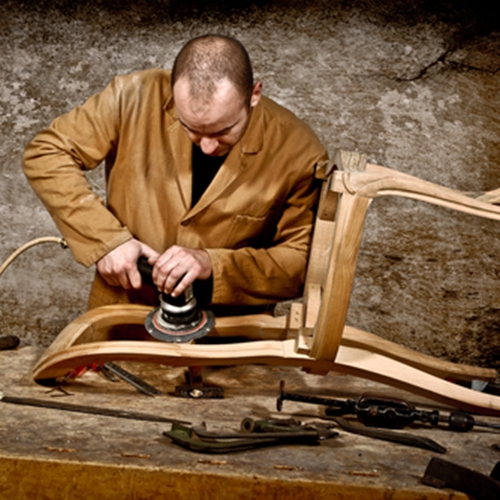 Although something can be said about the ability to successfully construct a living room full of Ikea furniture, Gizmodo reported that interior design might be easier with magnetic solutions. Benjamin Vermeulen designed "flat-pack furniture" that doesn't require all the little parts, such as screws, nuts, bolts, or Allen wrenches. Instead, strong magnets hold the pieces together. Vermeulen's magnetic furniture is both easy-to-use and cost-efficient.
Magnetic furniture simplifies furniture construction
The line, Magnetic Assisted Geometry (MAG), is revolutionizing the way that everyone from college students to homeowners handles the stress of assembling new furniture on the fly. Every piece in the line is strong enough for grown men and women to sit in without fearing collapse. Dissembling the furniture is just as simple!
New York Daily News reported that MAG includes a chair, a desk, a set of modular cabinets, and other smaller pieces in the previewed collection. Vermeulen first debuted his collection at Dutch Design Week in October of 2013. According to the source, it caused "quite a stir" within the design world.
Pieces in the collection
The minimalist designs feature wooden frames and steel sheets. Each piece of furniture uses magnets of different shapes. For example, tables have cylinder magnets built into the wood of the legs, and the tabletops click together with circular disc magnets. Additionally, the company gives the option to customize furniture. Some may choose to swap the wooden panels in cabinets for glass.
Furthermore, the idea behind the project seemed like a logical solution to a common problem. "Shipping furniture unassembled is more economical and more environmentally friendly," Vermeule told the source. "But flat-packed furniture is often made from low-grade material, and its assembly is far from straightforward."
Get The Latest Magnetic News With Apex
We are constantly on the lookout for new magnet discoveries. To be in the know about magnets, magnetic breakthroughs, and industry news (as well as getting some really great discounts), subscribe to our newsletter, or check out our blog.