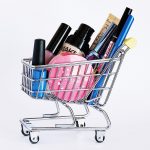 Creative designers and retailers in manufacturing companies are looking to create the most innovative and easy-to-use packaging for their products. Some companies want to take it a step further and create even more unique packaging that actually engages customers in its use. To do so requires them to experiment with new materials. In recent years, magnets have become a popular choice.
Whether they're highly visible or hidden from the consumer's eye, magnets can be a key component in convenient and durable high-end packaging. This is especially important for a product that might require continued use while remaining in the same package. In other words, for products that may be used again and again.
In this instance, packaging almost becomes part of the product. For example, some products or product-packaging that has been improved by the use of magnets include: 
Greeting cards

High-end marketing material

Purses or handbags

Cosmetics

Stationery

Movies, music, or books sold as part of a series

Gourmet or specialty food 
Examples of Packaging Improved with Magnets
More and more, designers are utilizing magnets to add an element of luxury to their product. The trend is apparent at yearly beauty conventions where vendors come together to show the creative ways they've enhanced the packaging for their cosmetic/beauty products. Each year, there is a bigger push toward magnets. "Magnets, clicks, holograms, exquisite papers, lustrous metals, gleaming glass and precise and intricate designs—all were highlights of the show." To be more specific, you can often find magnets in compacts that click shut, caps that pop on, and boxes that close and align.
Another example of "luxury" magnetic packaging is closure gift boxes. These could include something like a book launch box or a more professional method of carrying a business portfolio. Magnetic boxes also make great packaging for corporate gifts, taking something seemingly ordinary to a sleek new level. 
Using Apex Neodymium Magnets
If you're looking to design magnetic packaging, consider integrating either small block or disc-shaped neodymium magnets. The "latch" in this case could a piece of steel of similar size and shape. Whatever your application, it should be simple to open and close, and fortunately, it will retain its strength as long as it's not exposed to extreme high or low temperatures. Overuse may also impact strength, however — and especially in the case of cosmetics, stationery, and marketing materials — the consumer will use the product long before any sort of decline in strength can occur.
If you would like to talk about customizable options, whether you prefer a more specific size, shape, or strength, visit our custom request form. Once you fill out the required information, we'll be in touch to talk details!