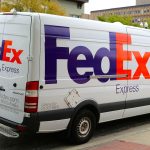 Tis' the season of online shopping, making many purchases, and sometimes, when necessary, returns and exchanges. If you've made a magnet purchase for your business but need to return or exchange your order, it's important to know the proper protocol.
Making Returns to Apex —
We accept returns on resalable, non-damaged items within 14 days of delivery to the buyer, and we ask that you reuse as much of the original packing material as possible. Some other things to note when returning items include:
Items that are sold as a pair (

jewelry clasps

and

hematite magnets

) must be returned as a pair.

Adhesive magnets

must be returned with their seal packets

unopened. 

For safety purposes — and to ensure the usability of the magnet — repackage with the same amount of padding and distance from the outside of the box when originally shipped. Like we said above, you can reuse as much of the original packaging material as possible. 

If not packaged correctly, there's a chance the package could be sent back to you by the post office if it's caught in a check with a

gaussmeter

. In this case, add more padding before trying to resend.

Rare earth magnets are fragile, so handle with care. 

Custom orders cannot be returned unless we made a mistake. 

We cannot refund original shipping fees or buyer's return shipping cost.

Any order returned to us due to incorrect address we will refunded all but the shipping fees. If you would like us to reship, you must pay the shipping fee.

International orders returned via private carriers like UPS or FedEx are subject to immediate 80% refund; the remaining 20% will be refunded after 90 days if no additional cost to Apex occurs (Duties and Taxes, custom fees, etc.).

If your order was over $200, a 10% restocking fee

may

be assessed. 

In general, refund processing may take several weeks. 
When returning your magnet, ship to the following address:
Attn: Returns
Apex Magnets
157 RMX Way
Petersburg WV 26847
Reliable Shipping and Delivery with Apex 
You can trust Apex to understand and implement the proper protocol for magnet shipping. If you'd like to learn more about the ins and outs of shipping, check out our blog on the topic. If you have any questions about shipping or returns, please visit our contact page and don't hesitate to give us a call.