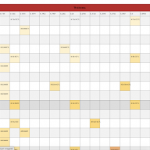 Here at Apex, we have a lot of products. While that's a great thing, we've heard your feedback about it being difficult to find the products you need. That's why we created our popular grid size feature, accessible from the menu bar across the top of the page. Here, you're able to search all of our popular neodymium magnets in one handy chart. Search by magnet type, thickness, and even pull force to find the best magnet for your next project!

How to Use:

First, you'll want to choose either Cylinder/Disc or Block/Bar/Cube. For Cylinder/Disc, two dimensions are needed: the diameter and thickness. Here, the diameter row equals the distance across the round surface and thickness equals the thickness of the disc or the length of a cylinder. For Block/Bar/Cube, three dimensions are needed: thickness, width, and length.

All measurements are in decimal inches or millimeters. To convert fractions, divide the first number into the second number. For example, to get the decimal value of a 5/16 diameter disc, simply divide 5 by 16. The decimal value will be 0.3125.

Take Note of The Description
Each description includes a part number and the pull force. The SKU/part number along with a thumbnail image and link to the product will be shown. Please note: Pull Force is subject to many factors, so these descriptions are the ESTIMATED pull force of each magnet. Factors that can change pull force include the thickness of metal surface, iron content, vertical or horizontal magnet placement, operating temperature, and more. 
Read more about all of our amazing new website's features here. As always, reach out to us if you have any questions. We're happy to help!