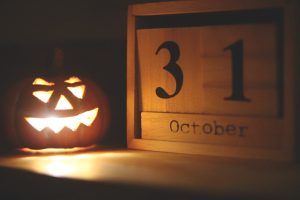 As we near the halfway point of October, Halloween is inching closer and closer. But before your kids dress up as their favorite superhero, athlete, or celebrity for trick-or-treating, get them in the Halloween spirit early by decorating DIY Halloween rock magnets with them. One option is to create Halloween rock magnets of their favorite spooky characters to hang up on the fridge. 
Supplies
The beauty of this DIY project is that it doesn't take a lot of supplies to complete. Aside from neodymium magnets, which we'll ship same-day if you order before 3 PM EST, you may already have everything that you need. Check the craft closet! 
In order to create these fun magnets, you will need:
Paint

Paint Markers

Smooth rocks

Neodymium Disc Magnets- We recommend our 5mm x 2mm disc magnets but it could vary depending on the weight of the rock. Similarly, multiple magnets could be used in place of one larger magnet.

Gorilla Glue, Super glue or any similar strong adhesive 
Steps
To start, paint the rock whatever color you want as a base. After that, bring your design to life by adding details using the paint marker. Some fun Halloween themes to create are pumpkins, black cats, ghosts, vampires, witches, and Frankenstein's monster. Once you are satisfied with the result, use the adhesive to attach the magnet to the rock. Cue your best mad scientist impression: "It's alive!"
Explore Your Creative Side at Apex Magnets
If you enjoy a fun DIY project like this one, be sure to check out our other blogs for additional ideas. If you are ready to jump into your next creation, we can help you get started. Browse our collection of neodymium magnets on our website and find exactly what you need.