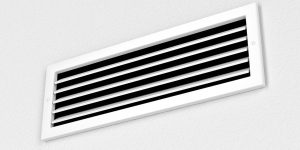 When you look at your wall or ceiling register, you may not think of it as an object that can receive a creative spin. Thanks to our newest DIY project, you may realize that it is a blank canvas just waiting to receive a decorative upgrade! The best part is that you likely have numerous registers throughout your home or apartment, meaning you can style all of them and bring a series of new concepts to life. 
Supplies 
Completing this does not require a lot of supplies, but you may need to take a trip to the local hardware store to find everything you need. 
The full supply list includes: 
Steps
Adding a stylish design to your register will take a little bit of time, but we promise that you will be thrilled with the results. 
Follow these steps to complete your project: 
Remove your register.

Paint it with your desired color.

Cover the register with lace or magnet panels.

Glue on your magnets to hold it in place.
Discover With Apex Magnets
If you enjoy fun DIY projects that make your house feel a little homier, read some of our other DIY blogs. There, you will find all kinds of ideas ranging from magnet uses around the house to creative crafts to entertain the kids. You will also find all of the magnets you need to complete these projects right here at our online store.