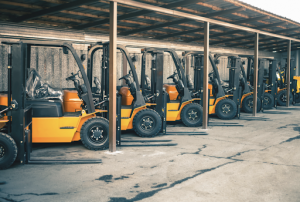 Choosing a magnet supplier can be an overwhelming task, especially when there are multiple suppliers to choose from. First, you need to consider the type of magnet you need for your project. Then, you have to consider the cost, shipping, returns, and more. These factors are all important to consider, but you'll also want to make sure you choose a reliable magnet supplier. 
In this blog post, we're rounding up ways to determine if a magnet supplier is reliable. 
Check the Reviews
Checking the supplier's reviews is one of the most important ways to determine if they're reliable or not. Does the supplier have 5-star reviews? If there are mixed reviews, why are some higher or lower than others? Did people share problems they had with their purchase or shipping? These are all important things to look out for. Reviews can give you a good idea of what the service and overall experience could be like if you choose a particular supplier. 
Explore Resources
Another important factor to consider is if your magnet supplier provides many resources, such as blog posts, newsletters, product sheets, videos, etc. When searching for a magnet supplier, it's important to look for these things as it shows that the magnet supplier is both knowledgeable and credible. Blog posts are important to learn about more ways you can use magnets, newsletters are a great way to stay up to date with the magnet supplier, product sheets show that the supplier is transparent, and videos provide physical examples of how magnets can be used. For example, at Apex Magnets we have a video gallery on how to use our products and other informational videos. 
Evaluate Shipping & Returns
Before pressing "Check out," you'll want to read up on the shipping and returns policy; there should be a lot of information available on their website. Check the shipping costs, estimated delivery dates, and return policies. Again, reviews are a great place to see if previous customers shared any negative feedback regarding shipping and returns. To learn more about our shipping and returns policy, visit our website. 
History
To see if a magnetic supplier is reliable, read up on their company history. Does the company have many years of experience? How did the company start? By reading and learning about the company, you can gain a better sense of if the company is trustworthy or not. 
Custom Orders
While it is important to see if a magnet supplier offers the specific magnet you need for your project, it is also important to see if the supplier offers flexibility, such as custom orders. By offering custom orders, it shows that the company cares about the customer and wants to offer personalized services. 
Contact Apex Magnets Today! 
At Apex Magnets, we sell a variety of neodymium magnets and custom magnets in many shapes, sizes, and configurations to best fit your needs. 
Don't hesitate to contact us if you ever have any questions about magnets or any of our products. Our team of experts is readily available to address your magnet needs and any questions that you may have.