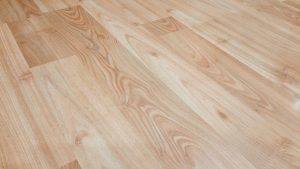 Throughout the years, a number of popularized flooring trends have come and gone. Now, however, people are turning to magnets to attain stylish floors while also avoiding all of the complexity of laying down traditional flooring.
How Does it Work?
Magnetic flooring removes a lot of the hassle that commonly comes with redoing floors. There are no nails or adhesives. Instead, there are endless opportunities to rearrange the floorboards if you are not happy with the initial result. 
So, how does it work? According to Treehugger, the flooring system combines "a dimensionally stabilized sub-floor laminate with a dimensionally stabilized tile laminate, the sub-floor laminate and the tile laminate being held together by magnetic attraction....The tile laminate may include ceramic tiles, which may be glass or porcelain. Those tiles are substantially rigid. They have flat ground edges to provide abutting matching fit with adjacent tiles. On assembly, neither mortar nor grouting is employed."
In addition to the easy installation, multiple experts say magnetic flooring is cheaper than traditional flooring. This is the case whether you try to install it yourself or you hire professionals. Another big advantage is the shorter installation time, which can be reduced by up to 80%. Researchers say a lack of chemicals makes magnetic floors safer for pets, kids, and those with medical conditions.
Lay the Groundwork For Your Projects At Apex Magnets
Find exactly what you need by browsing our collection of magnets  at Apex. In addition to quality products, we also offer same-day shipping on orders placed before 3 PM (EST) and provide multiple resources to help you make your decision. You can also subscribe to our newsletter to stay up-to-date with the latest information.