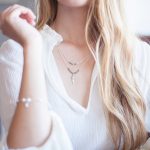 Here at Apex, we have tons of options for when you want to get creative — just take a look at our magnets for crafts section of the blog! You'll be busy for weeks. One craft that's often overlooked is the art of jewelry making. Whether you're a beginner looking for some inspiration on how to get started or you're a pro looking for your next project, here's a look into two of our most popular clasp options and when to use them in your jewelry making process. 

If you're creating a piece of jewelry with threads and knots try: 
Magnetic Cylinder Clasp
If you are using a beading wire to make a bracelet or necklace, a magnetic cylinder clasp is commonly used. These magnetic cylinder clasps work well because they are designed to hide knots. They're also nice for incorporating in a magnetic bracelet design. Learn how to attach a magnetic cylinder clasp using a crimp bead by following the full tutorial here.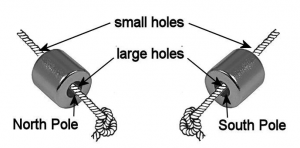 If your design uses spring rings, then for quick, no-fuss attachment try:
Magnetic Claw Claps
Magnetic claw clasps are ideal for light-weight necklace closures but can be used in other jewelry. Not to mention, magnetic jewelry clasps are easier for the wearer to secure and remove, so there's no fuss! 
Once you have created your piece of jewelry, attaching the magnetic clasp will be one of the last steps in the process. After your accessory is finished, you can attach the magnetic clasp by threading it through the center and knotting its ends. Get the full tutorial here!
Discover More with Apex Magnets
From the twist-shaped gold to the silver claw pill clasp-- the options are endless when it comes to what you can create with magnets. To see the full list of what we offer at Apex, check out our jewelry clasp page! Can't find what you're looking for? Fill out our contact form and we'll be happy to talk.