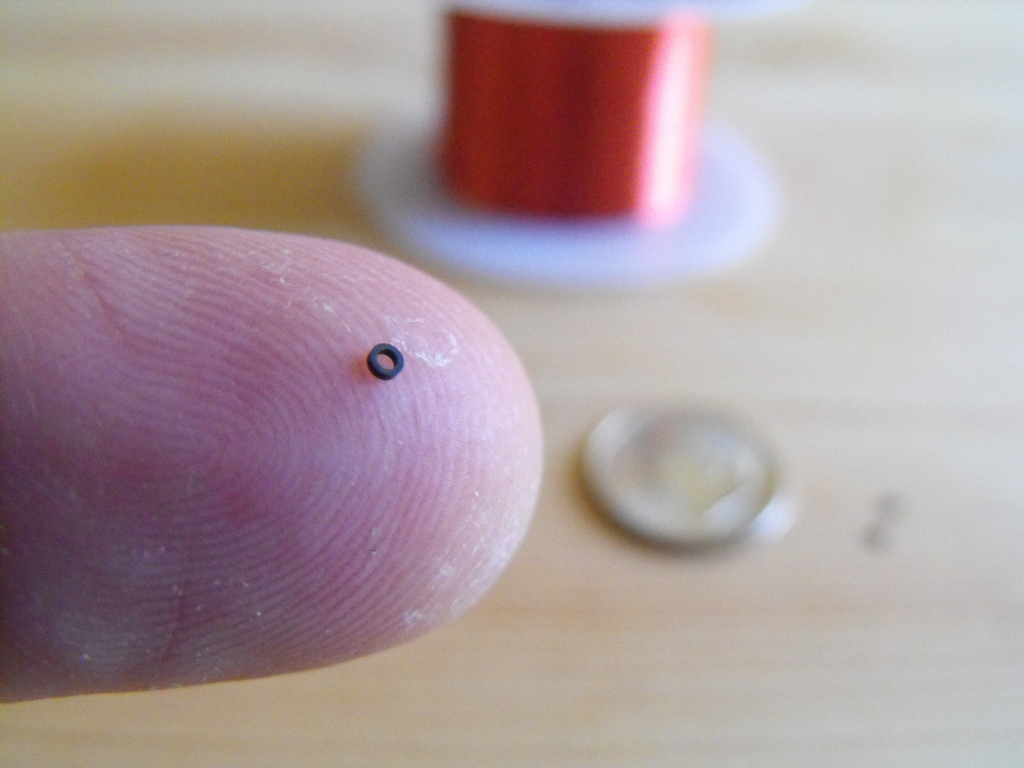 Most of the magnets we encounter on a regular basis—the ones on our kitchen refrigerator or used to hang something from the ceiling—are very manageable as they fit comfortably in your hand. There are many more powerful magnets out there, however, that are smaller than a penny. Though this makes them harder to handle with your bare hands, they're extremely useful for certain applications.
Uses for Tiny Magnets
As our customers have found, our smallest magnets have plenty of uses, even though some are only a few millimeters in length. Though we can't talk about all of those uses for confidentiality and proprietary reasons, we can give you a glance at some of the most common uses we see in a business setting.
Artwork
In offices and in art galleries, small nickel-coated neodymium magnets are small enough to not be distracting, and also strong enough to hold artwork against the wall by the corners. These work especially well with a wall coated in magnetic paint.
Cabinetry
Some businesses use the smallest magnets in place of countersinks to keep cabinet doors closed. Instead of sitting the magnets on top of the wood, as you would a countersink magnet, a hole is drilled into the wood for the magnet to sit inside. This lets the magnet sit flush with the face of the wood. In some cases, people will apply paint or top on top of the magnet to keep it hidden.
Storage
Similar to the use in cabinets, some businesses will use small magnets inside jewelry boxes and other cases to keep lids closed when not in use. Magnets are also useful in binders and envelopes to keep papers "locked" inside.
Toys
No, magnets themselves aren't toys, but sometimes they're used inside of them—for purposes ranging from keeping action figures standing up to levitating objects for amusement. The key is ensuring the toy can't be swallowed, and that the magnets aren't strong enough to pinch skin.
Music
Electric guitars and electric bases couldn't squeal over a roaring crowd if it wasn't for the small magnets housed inside the pickups. By "reading' the vibrations in the strings, the magnets transfer the sound through the cables and out through the amplifiers.
DIY Kits
Like most magnets, the smallest magnets are commonly used in DIY projects, both for improvements around the house and simple fun activities that fill the afternoon.
Options from Apex Magnets
At Apex Magnets, we offer a wide variety of magnets only 10mm and smaller. If you're not sure exactly what you need, contact us! Our friendly, knowledgeable team can help you make the right selection for your application, and they may even help you through the custom order process.