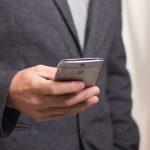 Are you in the process of selecting a magnet vendor? If so, you're probably looking into things like quality and availability of raw materials. You're determining your choices, perhaps making some calls, and narrowing down the list. But what about additional selling points like price or customer service? As a companion to our previous guide for purchasing managers (which covers product details based on intended use), we've compiled a resource to help make your job a little easier. People who research Apex know we have high-quality products, but in this blog, let's dive into price and customer-service.
Price
While Apex already offers reasonable prices and regular deals, we might also be able to help you cut down on costs in other ways. If you reach out to us to discuss the parameters of your project or order, we can help you determine if there's a cheaper option, or if based on our experience, we can recommend you make a smaller-sized order. We can also assist you in picking out the top tier quality with the most longevity per your application to help manage your budget in the long run. Ultimately, our aim is to provide a product at a fair price that over-delivers on safety, reliability, and performance. 
Customer-service
We are proud and confident when we say that our customer-service is unrivaled. Most vendors don't make the time to speak with their customers as regularly or as openly as we do. We're always available when you call—24/7, in fact—to discuss questions and concerns. In general, one of our primary values at Apex is fairness — that means we're fair with prices, our time, and our attention. 
We also won't ignore another important element of customer service and satisfaction: speed. We've actually been called "speedier than Amazon," due to the rate at which our orders are delivered. If you order online or by phone by 3:00pm EST, your order will go out the very same day.
Shop Apex Magnets
If you are a purchasing manager, start by browsing our product line for details about size and strength, or jump directly to some of our most popular products, such as magnetic hooks and countersinks. Contact us with questions, and we'll help you find the best product for your business.
To get a jumpstart on your next magnet search, download this printable PDF.