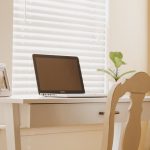 Are you tired of looking at the same bare walls or cluttered desk? Check out these functional and fun desk ideas to give you all the motivation you need to get to work!
Magnetic Desk Sculpture
Take some time to create something unique for your desk! Though the tutorial is a little bit more intense than most of our magnet DIYs, it's definitely worth it! You'll want to read the entire tutorial here, but the basics of this DIY is to use dowel rods and wooden blocks to create a frame that will showcase the floating small neodymium magnets! 
Magnetic Concrete Container
Running low on space and high on clutter? This DIY Mini Magnetic Concrete Container is versatile, functional, and fits in with anyone's style. Again, it's a tad more involved than other magnet crafts, however, the outcome is worth it & it makes for a great time consumer! Read the full tutorial here to get started creating mini concrete cubes for your home or office. 
Marbled Coasters
No more watermarks! For this DIY all you need is a polymer clay set, parchment paper, rolling pin, a cookie-cutter, gloss glaze, glue, and 1/2" X 1/8" Ceramic Disc Magnets. Check out the entire tutorial here! Since the coasters are magnetic, you can stick them on your filing cabinet or desk frame when you aren't using them to reduce clutter. 
Magnetic Calendar
Plans can change at the drop of a hat, use this magnetic calendar for easy switches and flexibility thanks to magnets! Read the entire tutorial here, but, you'll just need 18mm x 2mm disc magnets, flathead pin magnets, Sharpies, sticky notes, washi tape, and a magnetic surface! When plans change, you'll just need to remove the sticky note and add another one. Easy peasy! 
Free Energy Mobile Charger
By harnessing free energy through the use of magnets, we've learned that with enough power, you'll be able to charge your phone. Like the first two DIYs mentioned, this one is a bit more involved than some of our other DIYs so you'll want to read the entire tutorial here! When participating in these experiments, it's crucial to follow proper safety measures, especially when working with strong neodymium magnets!
Hang Pictures on the Walls
Say goodbye to nails and holes in the wall thanks to a few disc magnets. You can read the entire tutorial here, but, you'll simply glue one magnet to whatever you're wanting to hang and then use a disc magnet with adhesive. Easily re-decorate thanks to the magnets as you can keep the wall magnet attached and replace the other piece. You can also use magnetic paint to allow for even more freedom when it comes to removal! 
Apex Magnets DIYs and Magnet Hacks to Make Your Life Easier
Here are some more ways to use magnets around the office. For some info on using magnets to fight off procrastination, check out this blog post here.