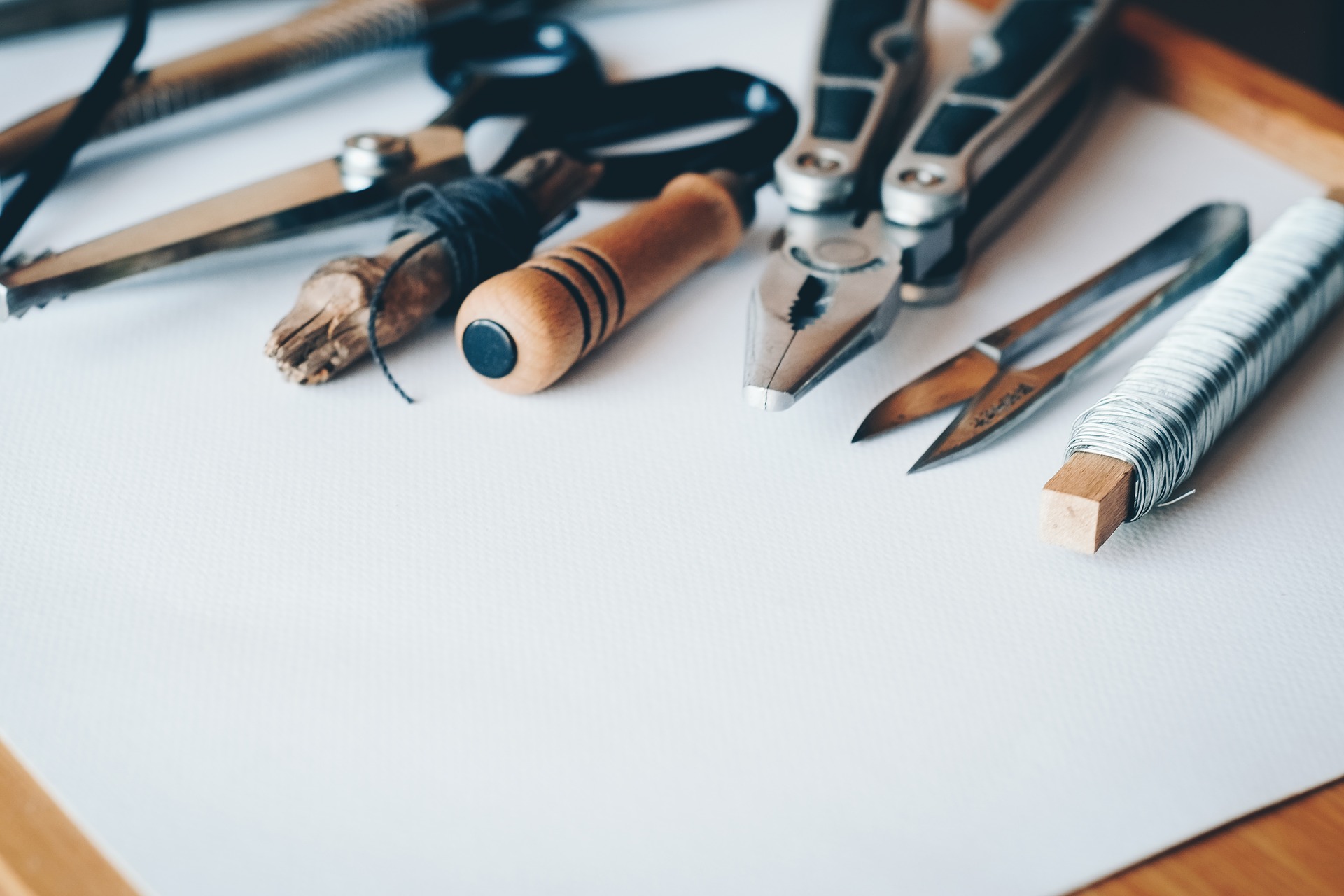 From paper lanterns in celebration of Chinese New Year to spooky homemade slime, we saw our fair share of DIY magnetic masterpieces in 2018! Who knew that a little rare earth metal could turn a simple craft into something so… attractive? (We did, but it's because we live and breathe magnets.) Let's take a stroll down memory lane and revisit some of our favorite DIYs from this year.

For the Holidays:

Lanterns for Chinese New Year
In February, we celebrated the Chinese New Year with an easy DIY paper lantern magnet project! Using just a few supplies, we created festive, fun magnets that turned an educational experience into a great bonding moment that can be redone year after year
For Cinco de Mayo, we gathered up a few festive ideas to celebrate the Mexican Day of Independence right—we're talking beaded hot chili peppers, dancing peg dolls, and stone cacti! Break out your craft scissors and pipe cleaners, and try your hand at these creative Mexican-inspired crafts.

What would Thanksgiving be without a little turkey decor (and—as always in our case—magnet decor)? For our turkey day, we came up with an easy fridge magnet craft to keep your little ones busy while you were preparing the holiday meal, all while brightening up your kitchen with a little yarn, feathers, and googly eyes!

For Home Organization:
We're always looking for a simple solution for organizing our homes in a way that's both simple to find and nice to look at. If you haven't already, you need to try our magnetic spice rack craft! With this project, you'll make magnetic tins that you can easily arrange on your fridge for quick and clever organization!
Nothing says "organization" quite like a calendar. In true Apex Magnets fashion, we decided to create a magnetic calendar to help keep everyone on track all in one place! All you'll need are a few disc magnets, labels, and a pack of sticky notes. For increased organization, consider getting different colored sticky notes for the days of the week OR for the types of appointments, events, and responsibilities you have coming up.
Our DIY home improvement projects prove that crafts aren't just for children, especially when they concern common adult tendencies. Yes, I'm talking about losing your keys. We've all done it. Make it less of a habit with this key holder project for your kitchen or entryway!

For Pure Magnetic Entertainment:
Around Halloween, we published a DIY blog on how to make slime for the spooky season. This slime isn't your ordinary slime, though—this version has MAGNETIC abilities! Using a little iron oxide powder and a few strong magnets, you'll be able to make your homemade slime move around, all year long.
If you didn't have a chance to try these crafts earlier in the year, it isn't too late! Share your experience with us on our Facebook page and take a look at our magnets for crafts page for more DIY projects.