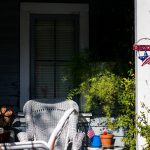 We don't know about you, but August feels like the perfect time to relax on your patio and enjoy that end of summer weather. This season, why not make your space extra special by sprucing it up with some magnetic decor hacks? 
Below, we've compiled some of our favorite DIYs for your patio that will make your favorite summertime and fall spot even better.
Magnetic Bird Feeder
One way to add life to your patio space is to literally bring life to it--with birds. This DIY Bird Feeder is the perfect way to go bird watching right from the comfort of your home. You can easily make this craft using neodymium disc magnets and an empty, plastic bottle by following the tutorial here. 
DIY Mini Magnetic Concrete Container
This mini concrete cube container uses multiple small disc magnets to easily organize your patio! It's versatile, functional, and fits in with anyone's style. This one may require more effort but the result is well worth it. Check out the full tutorial here. 
DIY Magnetic Mosaic
Bring some art to your outside space with this magnetic mosaic! It will display easily from any metallic surface, including your patio. With the help of some trusty 1/4" x 1/4" x 1/16" Block Magnets and this tutorial, you can make your own mosaic out of any image you'd like.
DIY Magnetic Dartboard
Hosting a cookout this summer? Try this magnetic dartboard using neodymium ring magnets and neodymium cylinder magnets to wow your guests! This will be a fun addition to any party. Just remember to be careful and read the full tutorial as darts can be dangerous
DIY Bottle Hanger
It's that time of year for long summer days and porch gatherings! Try this bottle hanger DIY to save some room in your fridge, whether you're entertaining or not. Make this organizational craft using a set of 3/4" x 1/16" Adhesive Backed - Neodymium Rare Earth Magnets, and enjoy all the extra room for food and drinks in your fridge.
DIY Magnetic Watering Can Planters
What better way to celebrate warmer weather than to create your very own miniature magnetic watering can planters? Easily display some pretty summer flowers with this DIY using 3/4" x 1/8" Disc Magnets. Follow the entire tutorial here.
DIY Magnetic Plant Markers
We have all accidentally forgotten to label the contents of our garden and then weren't able to tell the difference between a pepper and a tomato plant. Try these magnetic markers using strong rare earth magnets to keep track of the plants in your garden so you know which vegetables to expect from each row. Get started with the tutorial here. 
Get DIYs, Magnet Hacks, and more with Apex Magnets
Here at Apex Magnets, we're always trying to use magnets to make life more organized. To stay up to date on all the unique ways we're using magnets in our everyday lives, subscribe to our monthly newsletter for tips, tricks, and even discounts!