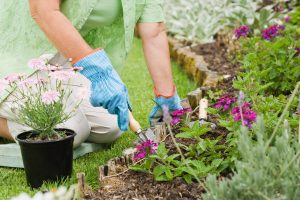 Summer is right around the corner, meaning more time outside in the sun and more opportunities to use magnets in your everyday life! In preparation for the new season, we've compiled a roundup of magnetic DIYs and crafts to make this summer the best yet. From keeping kids busy during long car rides to helping you host the best picnics, choose your favorite DIY or hack below! 
Magnetic Puzzles for Long Road Trips
Road trips are a great way to celebrate the warm summer weather and time off. Being in the car for a long time can be boring though, so keep everyone entertained and busy with a magnetic puzzle! The best part? The magnets will keep everything together so you won't need to worry about losing pieces in between the seats. To make your own magnetic puzzle, all you need is some magnetic sheets from any general store, craft glue, scissors or X-acto knife, metal cookie sheet, and the best part—a picture of your choosing. The picture can be anything like a family portrait or a map to test your geography knowledge. You can make the pieces however big you like so you can get creative! Be sure to read the full tutorial here before crafting! 
Magnetic Chore Chart 
While chores aren't the most fun part of summer vacation,  kids not being in school can make for a lot of downtime and parents could use some extra help! Try making chores as fun as possible with a magnetic chore chart! First, hang up your magnetic whiteboard in a common area in your house. Then, create some bottle cap rewards using magnets by attaching self-adhesive 1/2" x 1/16" Neodymium Disc Magnets. You can paint these different colors to distinguish scores or even different family members. With a whiteboard marker, you'll draw the lines of your chore chart with the days of the week and your list of chores. Once a chore is completed, you can stick the respective adhesive magnet on the chart. At the end of the week, collect and tally up the colored bottle cap magnets. For multiple family members, you can give prizes for the top few with the most bottle cap magnets, or, have some friendly competition where the winner takes all! Read the full tutorial here. 
Watering Can Planters
With summer approaching it's the perfect time for gardening and planting. Who says you can't bring the beauty of gardening inside the house as well? Try something different this year with our DIY watering can planters —perfect for sticking on your fridge or windows to give your kitchen an extra bright and spring-like look. If you're heading back into the office, take some planters to work for your desk or file cabinet. For more information on how to get started, read up on the full tutorial.
Magnetic Plant Markers 
When putting your garden together, it's easy to forget which seeds were planted where. You'll never have to be confused between a pepper and a tomato plant again with our easy magnetic plant markers! To get started, decorate a few mason jar lids. You can use stamps and a hammer to make grooves in the lids that spell the names of each plant or use stickers, drawings, or paint to add names or pictures to the lids — one lid for each row of plants. Next, glue one 1/2" X 1/4" Ceramic/Ferrite Disc Magnet to each stake using a durable, waterproof adhesive. You can use stakes or forks depending on the materials available to you. The magnets on the stakes will now attract to the metal mason jar lids and hold them in place on the stakes. Happy planting! 
Magnetize Your Tablecloth
Having your meals outside is a must during the summer season, but tablecloths have a tendency of flying away or not staying in place when the wind blows. Thankfully, we have an easy fix for this using magnets! Take four to eight ½" x ½" x ½" cube magnets and place one or two magnets at each corner of a flat tablecloth. Make sure you use one magnet on top of the table and one underneath. The number of magnets needed might depend on the table so start out with 1 on each side and adjust as needed. Now you don't have to worry about the wind interfering with your summer meal!
Find More DIYs and Magnet Hacks With Apex Magnets
We have so many more magnetic hacks and DIYs on the blog, like this article of 6 ways magnets will help your camping trip! If you like magnetic DIYs, then you're in the right place! Check out our full magnets for crafts or fix it with magnets sections of the blog for more activities and creative ways to use magnets.