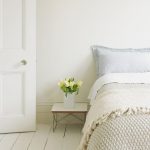 This past year we've spent a lot of time in our houses — we could all use a spring refresh! There are so many cleaning guides and hacks out there, so we wanted to give our Apex spin on this topic... with magnet hacks and DIYs to not only make this spring cleaning easier, but to make future cleanings in your kitchen, bathroom, bedroom, and living room easier as well! 
Kitchen
Start by getting everything off your counters and shelves. Then, give those surfaces a good wipe down. If you have sponges and small disc magnets, you can clean harder-to-reach spaces, like fish tanks, windows, or vases. You can read the whole tutorial here, but essentially, you'll cut a sponge in half and create a "pocket" inside each half to slide a 15mm x 3mm neodymium disc magnet. Then, you'll put the magnetized sponges on each side of the glass object & wipe away dirt in a few easy swipes. 
Sponges aren't the only cleaning supplies you can magnetize, though! Take your broom and put an adhesive magnet, like our ½" x ½" x 1/16" block, on the flat part of the broom head/base. Then you can place it against the side of your fridge so it's easy to find and won't fall down. You can also attach a magnet to the pointed tip of an ironing board and one to the wall so that when you fold it up, it stays in place! 
Before you start putting everything back on the shelves though, there are a few DIYs, which you can read full tutorials for here,  that could help you keep those counters clear for more than one day. For example, you can make a magnetic spice rack with neodymium magnets or a magnetic knife holder — all you need is a drill, some wood, glue, and disc magnets! If you still enjoy printed-out recipe cards, check out this magnet DIY to create your own recipe board! 
Bathroom
In most homes, bathrooms are precious real estate. Whether you have a master suite or a half bath, we could all use some extra storage space in the most used room in our homes. Luckily, we have some magnet DIYs to help! While it's common for trash bags to sink, snag, and move out of place, causing garbage to get left in the bin between cleanings, we don't have to live like that! Instead, put your bag in like normal, but grab a few small disc magnets and place them on top of the bag and to the (magnetic) bin. Now your bags will stay in place.  Removing the magnets for changes is super easy as well! 
Speaking of keeping things in place, we're all too familiar with those pesky shower curtains moving around. If you have some sewing skills,  you can sew disc magnets into your shower curtain liner so it stays put in the tub. Another way to use our sewing magnets is by putting some magnets inside the edge of your towels! Then, you just need to put a magnet on the door to make a secure hanging rack! Find that detailed tutorial here. 
To make sure your bathroom stays clean all year long, use magnets to keep things in place by making a mason jar storage shelf or a magnetic makeup board! Finally, clear up some counter space with a DIY magnetic toothbrush holder, just line up some block magnets end to end on a wall, mount, or even the cabinet. Electric toothbrushes should stick easily to the magnets, but for other, more standard brushes, just add a tiny screw or metal washer to have it stick to the magnets.
Bedroom/ Living Room 
If you've been working from home this past year, there's a good chance your bedroom or living room is doubling as your office. Magnets are great for helping to organize your desk, even something as simple as adding a magnet inside your drawer, to ensure paperclips, binder clips, and more stay in one place, rather than spilling all over the drawer. Another common desk struggle is managing a multitude of cords. To combat this, unwind a metal paperclip or take the metal spring from a ballpoint pen and wrap it around a cord. Attaching a small strong magnet to the back of your desk will hold the spring —  as well as the wire — in place.
Now, let's talk about decor — keep your curtains closed or your duvet cover snug in place with just three pairs of magnets, like our 18mm x 3mm neodymium discs — to clasp the edges of your curtains together and keep the room nice and dark for as long as you'd like. You could also use something like our bendable silicone magnet clips. Hook magnets are also great at keeping things organized and fun, from hanging scarves, jewelry, and belts to hanging wall art and posters! To read these tutorials and more, check out this blog. 
Apex Magnets Can Be Used Anywhere!
Let us know on our Facebook page if you try out any of these hacks — be sure to share a picture while you're at it! For other fun magnet crafts, check out our magnets for crafts section of the blog or sign up for our newsletter for some ideas (and coupons) sent to your inbox each month.