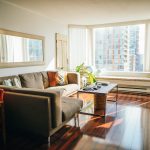 This year, we wrote a ton of blog posts for you, our customers. Here at Apex Magnets, we know that magnets can help you save time and money. They also help solve numerous problems, so we wanted to relay that information to you with a round-up of some of our most useful tips, hacks, and DIYs below!
Hosting Tips
Decor
Don't feel pressured to pull out all the stops to impress your guests. In this post, we shared a few of our favorite magnet crafts for hosting a killer party during the holiday season! Some crafts include DIY Twine Christmas tree magnets made with 6mm x 3mm disc magnets and DIY Menorahs using ¼" x ⅛" disc magnets.

Entertainment 
To keep your guests happy and entertained all night long, we've got a few magnet crafts and hacks for you! From DIY magnetic spill-proof drink trays to magnetic hat and coat hooks, these hacks can save you a lot of time cleaning up and more time celebrating! You can read a detailed tutorial on all of these and more here.

Favors 
Reuse those pickle and pasta sauce jar lids you've been saving for "the right occasion" to make DIY party favors! Simply add a 1/2x1/8 disc magnet to the back of each one and glue some paper to the inside of the lid where you can write, draw, or paste anything you want. Read the entire tutorial here.

Holiday-specific: Halloween
Make sure your home is as festive (and spooky) as possible. Magnet hacks — such as dressing up your drop ceilings or using ⅜" x ⅜" x ⅛" block magnets to keep your tablecloth from shifting — are great for temporarily decorating for Halloween without the risk of damaging your property. One of our favorite spooky season hacks is using ½" x ⅛" countersunk ring magnets to hang decorations from tree branches! You can read the full tutorials about decorating hacks for Halloween here. 
Magnet Hacks for Home Improvement

For Moms
Kids can be messy, disorganized, and curious,  which can sometimes lead to lost belongings or toys strewn everywhere. Luckily, there are 10mm x 2mm, 5mm x 1mm, or 3mm x 1mm disc magnets to help! From never losing your child's cup again to protecting your feet from toy cars, these hacks will make any mother's day. Read this post for detailed tutorials on four magnetic hacks every mom should know!

For the Thrifty Homeowner
Easy and affordable projects can make a difference in your heating or air conditioning bills and will keep your appliances and equipment lasting longer, cutting down on your annual spend. Did you know using a 1/2"x1/8"x1/2" block magnet can protect your water heater? Read this post to find out how as well as three ways to use magnets to help save you money!

For the Kitchen
Create a beautiful space you can enjoy all year round by transforming your kitchen into your favorite room (if it isn't already!). Create a magnetic knife holder—all you need is a drill, some wood, glue, and disc magnets or a DIY spice rack using metal jars, 3/8" x 1/8" neodymium disc magnets, and epoxy! For detailed explanations on how to create these pieces as well as others, check out this post. 
For the Bathroom
We could all use some extra organization in one of the most used rooms in our home — the bathroom! You don't need to buy furniture to have an organized space. Instead, use some of the ideas in this post to incorporate magnets in your bathroom. 
For the Furniture 
Cushions, throw pillows, and other fabric accessories are vulnerable to the elements, including sun and rain. While they are ways to care for the cushions while they're outside, such as by using covers, cleaning them regularly with soap, and wiping off any fallen leaves, pine needles, or pollen, it's important to store them appropriately when you aren't using them during the off-season. Grab some 3/4" x 3/4" x 1/8" block magnets and read this tutorial before storing any furniture! 
DIY Home Decor

Polaroid Style Magnets
Have pictures of your friends, family, pets, favorite places, or anything your heart desires? Create polaroid-inspired magnets with a few 1/2" x 1/2" x 1/8" block adhesive magnets you can stick on your fridge, inspiration boards, desk cabinets — you name it! Read the entire tutorial here.

Paper Mache Ice Tray Magnetic Succulents
Make your own paper mache magnetic plant holders using an ice tray and 20mm x 3mm disc magnets. This simple magnet craft can be used to decorate your office space or anywhere there's a magnetic surface. Check it out here. 
Magnetic Tea Tin Herb Garden
Start an herb garden in a more controlled environment. By using several 10 x 2mm or 12 x 2mm disc magnets (they come in packs of 30 and 20) to create your garden, you can save space and take advantage of certain sunny and shady spots by creating a customized, temporary herb garden on any magnetic surface that can be rearranged to suit your style! Read the entire tutorial here. 
Start Out 2020 With Apex Magnets
We love hearing about how our customers are using Apex Magnets. Share your experience with us on our Facebook page and take a look at our magnets for crafts page for more DIY projects and magnet hacks!